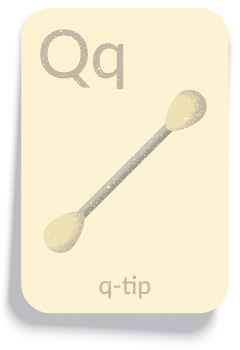 Giving myself SIX days to develop and make five projects, and sort out all of the technology needed to conduct online classes, I moved forward the best I could. Having made the decision so quickly, the seemingly easiest way to get started would be Facebook Live. After all, I already had a small following on my professional page (QTalk) and there was already a built in audience.

By the end of the first week Live, it became clear me that I could not keep up the pace, there had to be changes to the program. First of all, I was never going to be able to do five days a week again. Secondly, I had to offer kits (too many people were asking). Lastly, I had to diversify. Facebook alone was not going to cut it.

It is all about reaching the widest audience possible. How does one get there? Taking the advice and suggestions from students who have been learning online. I gathered as much information as I could and jumped in. Here is the list of where I am now:

Facebook.com (Q Talk) would allow me to immediately reach my largest population. All videos can be accessed at any time and for now they will be post indefinitely. It has become the central place where I can share information and post the video schedule.

Twitch.tv (KieuPhamGray) is similar to YouTube, but allows me to reach a new audience while providing a higher quality video and interaction with viewers. There is a "community" aspect to it that is also really attractive. I have chosen to simulcast Twitch and FB Live projects on Mondays and Wednesdays, with casual benching videos (so that people can watch my process) on the weekends as time permits. Unfortunately though, Twitch only holds the videos for 14 days. Becoming a "follower" on Twitch will trigger notifications of when I am online. "Subscribers" are free to Amazon Prime members and $4.99 to everyone else. By subscribing to my Twitch channel you are giving monetary support for what I am sharing, even if you are an Amazon member I make $2.50 for each subscription.

YouTube.com (Kieu Pham Gray) has become a great place to store the FB Live videos in one place that is easy to find. By subscribing (free) to my YouTube channel, I was able to customize my URL. At some point I will be able to monetize there too, but lets be honest, it is going to take a looooonnnng time before I get there. (That is why I am on Twitch.)

Zoom allows me optimum interaction with students. I have chosen Zoom as my "fee for class" platform. All of the above platforms are free to the viewer, however, Zoom is for registered (paid) students only. Projects conducted on Zoom are elevated from the projects on Facebook and Twitch. These projects are focused on techniques instead of being project oriented. During scheduled Zoom sessions I can instantly address and resolve challenges a student is having. You can register for these classes on http://www.theurbanbeader.com/q-talk-live-classes/ The videos are recorded and available to registered students for three months. Which means that if you miss the live session, you can always watch the recordings later.