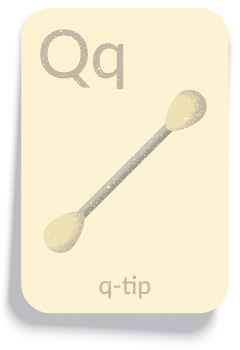 First of all, remember, you are NOT alone. There are many who struggle with this and I find that women especially have the greatest burden as we obligate ourselves to our households.
Some Things to Consider…
The obvious is prioritizing. Of course we need to prioritize that which is important to us. I think it would be prudent to first ask yourself, of who's priorities are you setting for yourself? Is it truly yours? Are you allowing society (so called social norms) to dictate your priorities? Are you trying to live up to someone else's priorities (a spouse, a parent, a child)? When you find the confidence to know that it is just ok to true to yourself you can find a balance. Because being true to yourself does not mean you have to sacrifice everything or everyone. It is about keeping the important things while living a life for yourself.
Next consider defining balance. What does a balanced life look like to you? What are you willing to sacrifice for it? Remember you can not have it all. For me balance is being able to visit with family and friends and pursuing my hobbies fluidly yet regularly in such a manner that can be counted on; for them and myself. All the while working a on a career that is meaningful. I am not willing to sacrifice my health and my relationships in pursuit of having all of this career. I am willing to sacrifice making less money, having a smaller home and less "things" to have what I would consider balance.
When it comes to starting a small business Prioritizing also mean you have to be Realistic. Only a few of us will become Paloma Picasso.
·        What is your goal? Are you trying to support your family with this new business or are you just trying to make enough to support your addiction?

This matters for several reasons. If you are simply trying to support your addiction, why are you so stressed out about making money? Many of the people I encounter have this urge to keep with up the Jones's. Why would you do that to yourself?
a.      If you are doing this for the joy of it, do it for the joy of it. Wear it or give it away. If you want to support your habit, sell some stuff to your co-workers and family (for the cost of materials) and have fun with it.
b.      If you want to make a little mad money, then make a Small investment and do a few local art/craft shows or perhaps some home shows at your friends' homes.
c.      If you want to pay your mortgage, be prepared for a full time job that will require a lot of sweat equity and a larger investment of monies.
·        A and B are easy. C is a different story. There are many more decisions you need to make if you go down this road.
a.      Are you trying to support a family or are you trying to build mansion.
                                                    i.     This is an important question because it allows you to be realistic about your time and money investment. By making this determination up front you will be able to figure out where/how to focus your efforts. Social media, shows, sales reps and/or marketing.
                                                   ii.     Knowing which level you want to be in the world of retail is also important. Do you want to wholesale? Do you just want to sell directly to consumers (retail)?
                                                  iii.     Are you prepared to take on employees? Because to build that mansion you will have to bring in more people. I am unaware of any millionaire jewelry maker who is working by themselves.
Be Realistic
It takes time. Everything worth doing takes time. It takes time to find balance, we are so used to grinding all day every day that we forget to give ourselves the grace to change. It is much like dieting, it takes time for a diet to become a lifestyle. But you have to take concerted steps towards those goals.  
You can't do it all. I know we all want to be superwoman but that is not realistic when you have a family (as if that was not superhero status already.) I have found that the best way to be successful and have balance at the same time is to focus on what I do best instead of trying to do everything half-assed. (Six years ago I closed my retail stores to focus on The Urban Beader and teaching. This has allowed both businesses to grow. )
·        Let others work for you. If you don't know how to do accounting find an accountant. If you don't understand marketing hire a consultant. Allow professionals into your business to help you with your business. It is usually a good investment. This way you can focus on what you are good at.
·        Ask for help.
o   There are lot of resources on the internet that can help you get ahead. If nothing else join an online group of like-minded people and learn about their struggles this will help you avoid a lot of pitfalls.
o   Get the people in your life to help you. If they are worth their salt they would be happy to help you. Your spouse, your children, your friends. We are all in this together and being a part of success is important to people as much as it is to you. There is no shame in asking for help.
·        Making time for everything…ain't gonna happen. It is about sacrifices. Yes, there can be a balance, it is about the willingness to create that balance. Some things just have to go. I find that this is the hardest for people, they want to be everywhere, every time for their spouses, children, friends, but there are only 24 hours in the day. So ask yourself if anyone one would notice if you skipped an outing here and there. To create this balance, I schedule as much as I can ahead. By putting people on my calendar for a hike or a happy hour allows me to work around/ahead my obligation yet have a life outside of work.
Bottom line, much of this is about knowing ourselves, our abilities and our finances. It is about being honest about who we are, how we see ourselves and how we want others to see us (or at least, for the sake of this conversation) our work.  
Prioritize, be honest, be realistic.