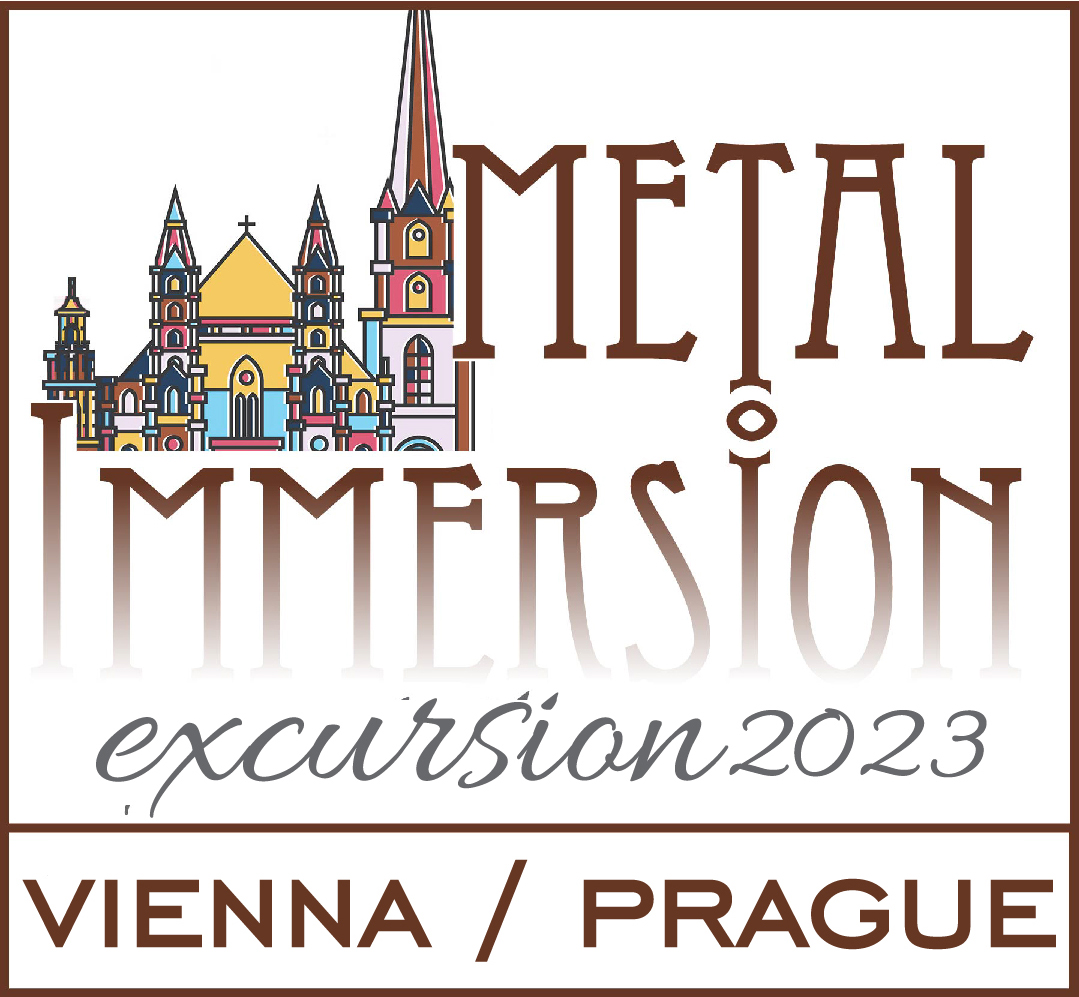 Metal Immersion - Vienna, Austria & Prague, Czechia
Location

Vienna, Austria & Prague, Czechia

Date

November 30 - December 11, 2023

Currently taking deposits to hold your place. ($100)*
Join me and Sulie Girardi for an excursion to Vienna, Austria AND Prague, Czech Republic! The holiday season is the most magical time to be in Europe and enjoy the Christmas markets. This two week excursion will be packed with culture, sites, food, jewelry making and laughs. We hope you will join us.
Highlights
Here are a few of the attractions we have on the list.
* St Stephan's Cathedral (Stephansdom) - tower and catacombs
* Several colorful Christmas markets, each with their own flair
* The Belvedere Palace, featuring the most famous paintings of Austrian artists Klimt and Schiele.
* Requiem concert on the Anniversary of Mozart's Death at St. Stephen's Cathedral
* Jewelry making classes
* Hofburg Palace - Imperial Treasury
* Schonbrunn Palace
* Numerous Christmas markets


Our time in Czechia will be split between Prague and Jablonec nad nissou
* Charles Bridge
* Prague Castle
* Astronomical Clock
* Button factory tour
* Museum of Glass and Jewellery
* Glass factory tours

Please note that during our 2022 excursion, we visited at least 10 Christmas markets, although this is not the goal, there will be at least 6 markets on our agenda. 


***Subject to change due to weather and Covid restrictions.***
$3800/per person double occupancy
$4150/per person single occupancy

What the price will include
*11 nights hotel stay (single and double occupancy options)
*2 dinners (1 in-home dinner, 1 Heuriger dinner)
*Entry to all attractions and performances listed above
*All ground transportation (except exchange to and from airport) may include trains, subways, taxis, tram, busses.
*Cooking class
*Jewelry making class
What you should know about this trip
*Much of our sightseeing will be on foot, however, mostly, if not all will be strolling. We will also use Vienna's excellent public transport system between sights. Sightseeing in Jablonec nad nissou will mostly be via passenger van.
* Much of the sightseeing will be outside, be prepared for inclement weather!
*Our goal is to enjoy the local flare of Vienna; food, music, art, culture.
*There will be many visits to cafes and bakeries (jus'sayin).
*Due to Covid our itinerary must remain flexible and subject to change, including the cancellation of the entire excursion.
*You are responsible for transportation to and from Vienna, Austria, if you would like to leave from Prague, please inform me at your earliest convenience so that arrangements may be made.
*You are responsible for personal travel insurance and travel documentation.
Other important info
*You must arrive no later than November 30, 2023 in Vienna. We will start our first excursion in the afternoon and gather for dinner.
*We will return to Vienna late afternoon December 10, 2023. You may opt to go to the airport upon return or spend the remainder of the day in town and leave on December 11, 2023 from Vienna. 
*Transportation to and from the airport is not included, but there is a train in/out of the airport that will put you directly across the street from the hotels. 
*Pack as compact as you can as we will be moving between FOUR hotels and space is limited. You will only be allowed one carry-on and one check-in.
Cancellation
*$100 deposit to save your place (applied to the final fee). This deposit will be non-refundable after July 1, 2023.

Payment in full will be requested by October 1, 2023. 

This excursion is subject to cancel at anytime due to Covid. Our criteria for cancellation will be based on, but not limited to, travel restrictions imposed by either the US, Austrian, and Czech Republic government. If by November 1, 2023, attractions become closed, social distancing regulations that prevent group gatherings and/or movement as a group is prohibited, we will cancel the excursion in its entirety. A full refund will be given if any of these conditions apply.